We strive to improve the human condition and alleviate suffering for those in need, be they community members, firefighters, or their families.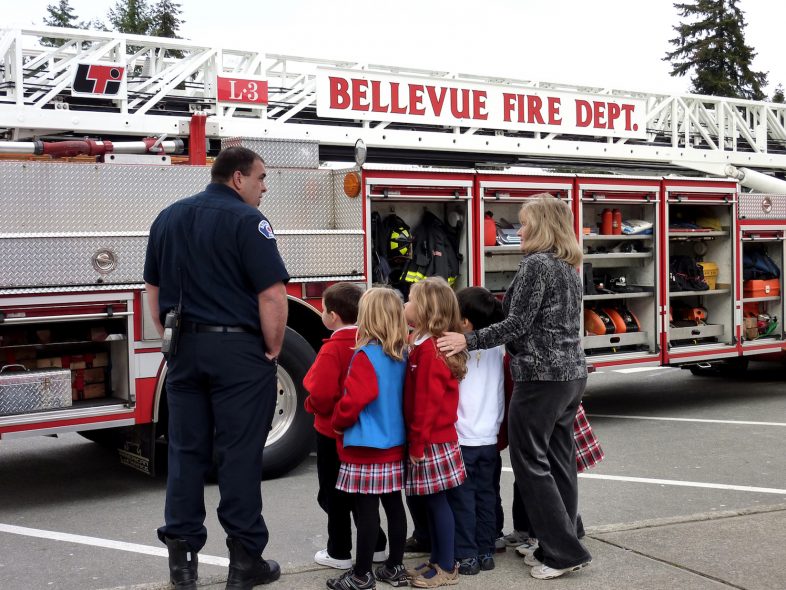 What is our goal in the long run?
Since 1999 the Bellevue Firefighters Community Support Foundation has sought out many different opportunities to assist our growing community. Each year we lead and support programs that offer up much-needed food to children and families, provide backpacks and school supplies to area school kids, and gather thousands of toys to brighten the holiday season for our community.
The goal of the Bellevue Firefighters Community Support Foundation is to reach those members of the community in need of some assistance, whether fire department employees or citizens of Bellevue, and offer up a helping hand.
Will you join us?
"The kids were so thrilled to open their backpacks and go through all their new crayons and supplies. THANK YOU!"
Quick Stats Of Our Progress
Here is where we'll be posting some of our recent stats, such as: number of backpacks distributed, number of meals delivered, number of seniors celebrated, and so forth.
FUNDS RAISED         VOLUNTEERS       PROJECTS     EVENTS
$36,052     55       12     16
Spread the word! The more people who find out about a BFCSF project, the more support it will get. So post a link on your Facebook page or include it in your email-signature. Or print out the project page and pin it to a noticeboard at your school or workplace. Or sign up as a volunteer and give back to this AMAZING COMMUNITY.